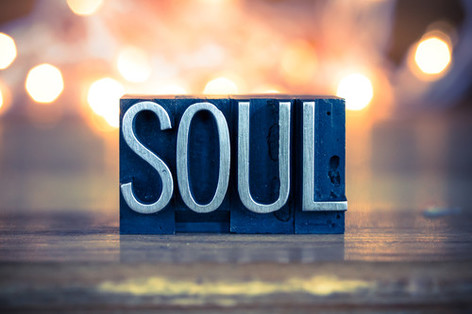 One's soul can never be truly happy, truly settled, and free at the same time, unless one is in communion with our heavenly Father. Your soul is  unique to you – it is God's  divine finger print. God is in your DNA. Your soul is where your authentic self lies. There is no one like you. Your soul's true home is with Our Father in heaven.
In order to be truly healthy, one must nourish one's soul. How do you nourish your soul?
….. with beautiful music?
….. by surrounding yourself with beautiful works of art?
….. with good food?
….. by spending time in nature?
….. by doing something every day that brings you joy?
By following your unique path… the path that God created just for you, you bring your soul to life. Give your Father in heaven 15 minutes out of your day, every day…. your soul will rejoice!
"O God, you are my God – for you I long! For you my body yearns; for you my soul thirsts, Like a land parched, lifeless, and without water. So I look to you in the sanctuary to see power and glory. For your love is better than life; my lips offer you worship!" ~ Psalm 63:1-4 (NAB)